This Trusted Siding Contractor Serves Homeowners Throughout Tahlequah, OK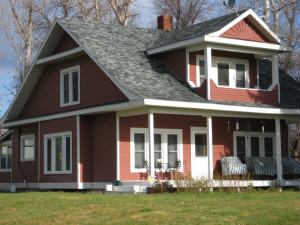 If you're considering replacing your home's siding, you'll soon find an abundance of options on the market that are worthy of consideration. One of the most affordable is vinyl siding. But this popular siding comes with drawbacks, some of which are rather glaring. For instance, the typical installation work by a professional siding contractor leaves about 150 splices on a house. Not only are splices unsightly, but they are prime areas for moisture and insect infestation. At ABC Seamless of Northeast Oklahoma, we understand that homeowners want siding that can both beautify and protect their home, which is why we install steel siding, not vinyl. For Tahelquah homeowners like you, ABC siding makes for a smart investment because:
Our Steel Siding Is Durable & Easy to Maintain
Made from 28-gauge, G-90 galvanized steel, our siding resists chipping, warping, and cracking and can protect homes from pounding hail, strong winds, and high-speed impacts. Plus, unlike vinyl, cement fiberboard, and wood shake siding, steel siding requires no scraping or painting.
ABC Steel Siding Is Highly Customizable
Whether you prefer horizontal, vertical board and batten, or a distinctive log siding design, with ABC Seamless as your siding contractor, you're sure to find a siding style that suits the rest of your home. You can choose from several fade-resistant siding colors.
Our Siding Is Energy Efficient
Thanks to a thick layer of foam insulation that reduces heat transfer, our siding can help to trim your monthly energy bills.
For more information about our seamless steel siding, or to schedule a free consultation, why not contact ABC Seamless of Northeast Oklahoma today? We serve homeowners throughout the Tahlequah, OK, area. And, unlike other siding contractors, we back our siding with a lifetime, transferable, non-prorated warranty for our customers' peace of mind.