Steel Siding for Residents of Tahlequah, Wagoner, Inola & Other Nearby OK Communities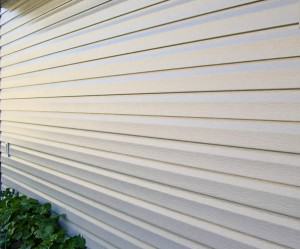 Seamless steel siding is an ideal exterior remodeling solution for homeowners in Tahlequah, Wagoner, Inola, or any other surrounding community in northeast Oklahoma who want to improve their home's strength, energy efficiency, and attractiveness. The incredible durability of steel will give your home added protection against the strong storms we see in this region throughout the year. Plus, because it's seamless, it can even help reduce your energy costs by minimizing the gaps through which heat can escape your home in the winter and enter your home in the summer. That means your HVAC system won't have to work as hard to keep your interior environment comfortable year-round.
ABC Seamless of Northeast Oklahoma offers traditional steel siding in a variety of styles and in 8- and 10-inch widths, to accommodate the many tastes of area homeowners. We're especially proud of our 8-inch steel log siding panels – an incredibly popular option for area homeowners looking to combine the rustic look of a cabin with the protective capacity of steel. Regardless of the type of steel siding you choose, though, you won't have to worry about it ever rotting, warping, cracking, fading, or peeling, and you'll never have to paint your home again.
Steel siding from ABC Seamless of Northeast Oklahoma provides your home in Inola, Wagoner, Tahlequah, or any nearby community with unmatched protection against damage from:
Hail
Strong winds
Blown debris
Insects and other pests
And more
But best of all, our steel siding products are offered with a fully reliable lifetime warranty, and we guarantee that the work of our factory-trained installers will be flawless. If you ever have a problem, day or night, you can give us a call and we'll make it right.
Contact ABC Seamless of Northeast Oklahoma today to learn more about our extraordinary seamless steel siding. We're proud to serve the residents of Wagoner, Tahlequah, Inola, and surrounding OK communities.