Replacement Windows Can Improve the Energy Efficiency of Your Home in Grove, OK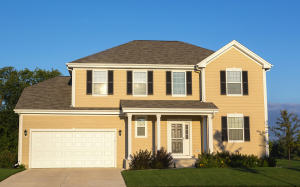 If you want top-of-the-line replacement windows professionally installed on your home in Grove, Oklahoma, turn to the experts at ABC Seamless of Northeast Oklahoma. We have all of your home exterior needs covered and can take care of installing high-quality home windows that will enhance the aesthetics and energy efficiency of your home. Whether your windows are sagging, broken, outdated, or drafty, our installation services will be the end of all of the problems your old windows have.
Our replacement windows are made out of virgin vinyl, a durable material that won't chip, crack, or fade over time. This means you won't have to worry about time-consuming maintenance work to keep your windows looking like new for years to come. Additionally, our windows are specially designed to improve the energy efficiency of your home in Grove, OK. Some of the energy saving features included in our window products include:
Low-E coating on the glass
Inert gas fills between the panes
Insulated sashes and frames
And more
When you choose ABC Seamless of Northeast Oklahoma to install replacement windows on your home, you'll also benefit from our custom fitting work. Your new windows will be measured to fit perfectly in the existing window openings of your home, helping to prevent air leaks and contributing to an enhanced aesthetic that is seamlessly integrated into your home's architecture.
To learn more about our replacement windows and installation services in Grove, OK, contact ABC Seamless of Northeast Oklahoma today.