Replacement Windows for Homeowners in Broken Arrow, Claremore & Other Nearby OK Communities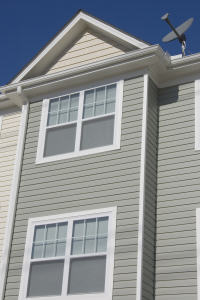 If you're in the market for top-quality replacement windows for your home in Broken Arrow, Claremore, or any nearby community, turn to the window experts at ABC Seamless of Northeast Oklahoma. We specialize in exterior home remodeling services, helping homeowners improve their properties by installing our remarkable replacement windows. These fine products can not only improve the look of a residence, but also can help save a homeowner money by providing better home energy efficiency, which can lead to lower utility bills.
Our home windows are constructed using unplasticized PVC, which makes the sashes and frames virtually immune to warping, rusting, rotting, or fading. They come in a wide array of styles and colors to match your personal taste, and can be customized to virtually any size or shape. This means we can provide replacement windows that enable you to make a design statement that sets your home apart from every other home in the neighborhood.
We offer a wide array of window styles for your home in or near Broken Arrow, Claremore, or elsewhere in OK, including:
Casement
Double hung
Single hung
Bay
Bow
Slider
Garden
And more
Plus, our windows are among the most energy-efficient replacement windows on the market today. The sashes and frames are foam-insulated, and the space between the glass panes is filled with Krypton gas, which helps prevent heat transfer. The glass itself is coated with a triple-silver low-E glaze for high light transmittance and extraordinary heat reflection. All of these features result in windows that let an optimal amount of sunshine in, while keeping warm air inside in the winter and outside in the summer.
For more information about our replacement windows or interior and exterior home remodeling services, contact ABC Seamless of Northeast Oklahoma today. We're proud to serve homeowners in Broken Arrow, Claremore, and throughout OK.