Explore Innovative Metal Roofing Options for Your Home in Grove, Miami, Vinita, OK, or a Nearby Community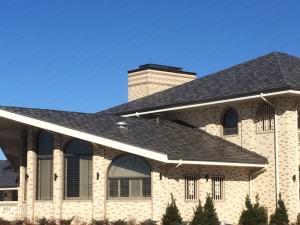 The primary benefits of residential metal roofing traditionally have been its durability, its resistance to storm damage, and its ability to look great for many years with virtually no maintenance. Those characteristics continue to make metal – especially high-quality steel – an appealing roofing option for homeowners in Grove, Miami, Vinita, and other nearby areas in Oklahoma. But if it's been a few years since you considered the possibilities in metal roofing, you'll want to take a close look now, as recent innovations have opened up a world of style options in ultra-durable steel that will beautify your home while also standing up to the elements for a lifetime.
ABC Seamless of Northeast Oklahoma provides expert installation of beautiful, top-quality steel roofs on homes in Grove, Miami, Vinita, and other surrounding communities in OK. Our metal roofing is available in your choice of the following:
Exclusive horizontal, seamless steel panels that give homes a streamlined, distinctively modern appearance
Beautiful steel shingle roofing, which can give your home a more traditional appearance that mimics the look of classic asphalt or slate shingles or rustic wood shakes
No matter which look you choose, your metal roofing materials will be:
Rustproof, fireproof, and impact-resistant, as well as able to stand firm in wind speeds comparable those experienced in an EF-3 tornado
ENERGY STAR-rated, so you'll know your new roof will help your indoors stay comfortable with less reliance on your HVAC system
Available in a wide variety of colors, so you'll be able to find the perfect shade to complement your home
Eligible for a lifetime, non-prorated limited warranty that's transferable to the next homeowner should you decide to sell your home
For more information and to arrange an in-home consultation about metal roofing for your home in Grove, Miami, Vinita, or another nearby community in OK, contact ABC Seamless of Northeast Oklahoma today.