ABC Seamless Offers Durable Metal Roofing for Homeowners in Collinsville, OK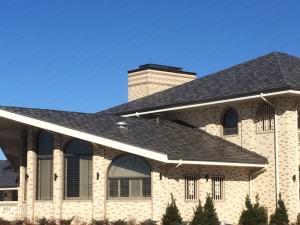 Metal roofing may be the solution you're looking for if you're currently dealing with a roof that's missing shingles, caved in, leaking, or worn out. At ABC Seamless of Northeast Oklahoma, we offer superior roof replacement services for residents of Collinsville and the surrounding communities. Our roofs are made of durable steel and built to last. In fact, when you choose a roof from ABC Seamless, it will likely be the last roof you'll ever need to buy.
A metal roofing system from ABC Seamless includes many benefits over standard asphalt roofs. Homeowners in Collinsville, OK, and other areas in the Midwest will particularly benefit from our roofs because they offer:
Wind resistance – Our roofs can withstand wind speeds of up to 160 mph, equal to those found in an EF-3 tornado.
A Class 4 impact rating – Our steel roofs resist damage from hail and wind-driven debris that can occur in harsh weather conditions.
Energy efficiency – With Cool Roof Technology, our metal roofs can reflect radiant heat in the hot summer months, helping you enjoy a more comfortable indoor temperature and contributing to reduced energy bills.
Plus, when you choose ABC Seamless for your metal roofing, you'll also be able to choose from a range of aesthetically pleasing styles and color schemes that are sure to improve your home's curb appeal while providing superior protection that you can rely on.
For more information about our metal roofing options and installation services available in Collinsville, OK, contact ABC Seamless of Northeast Oklahoma today.